Potential DTU International Internships
A DTU delegation led by Ms. Le Nguyen Tue Hang, DTU Vice-Provost, met with the Secretariat of the Southeast Asian Ministers of Education Organization (SEAMEO) in Bangkok, Thailand. DTU and SEAMEO planned the Student Exchange Closing Seminar to be hosted in September 2019 at DTU, which is the first Vietnamese university to participate in SEAMEO. The seminar will be attended by 200 delegates from 100 universities and colleges from 10 ASEAN countries, plus Timor Leste.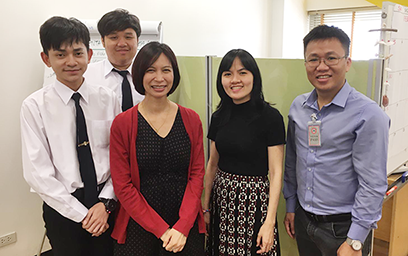 DTU delegates meet SEAMEO
DTU also negotiated to send 100 students on paid internships of 6 to 12 months each to the Bangkok Marriott Hotel, in conjunction with a leading local vocational college. An MOU will be signed shortly to guarantee a strong foundation for international careers for DTU in Hospitality and Tourism students.
With its motto "We do everything for the education and careers of our students", DTU continues to make sustained efforts to broaden study and career opportunities like this one to meet regional and international requirements.
(Media Center)
Other News
- An Exchange with Temasek Polytechnic (2/19/2019 4:14:01 PM)
- DTU Donates Electric Wheelchairs to the Disabled in Danang (2/19/2019 4:04:26 PM)
- DTU Overseas Study Opportunities in South Korea, Taipei and Thailand (2/19/2019 3:50:55 PM)
- "Korea Week 2019" at DTU: Promotion of Mutual Understanding and Cultural Exchange (1/21/2019 9:57:08 AM)
- DTU Student Honored as a 2018 Nationally-Distinguished Female Science and Technology Student (1/21/2019 9:43:37 AM)
Many guests, colleagues, friends, local press and media attended the Twentieth Anniversary of Duy Tan University at the Trung Vuong Theatre on November 11th. For the past twenty

DTU was honored to be one of only two private universities nationwide to receive an Emulation Banner from MOET this year. This is a highly-deserved award in view of DTU's twenty

On October 29th, DTU signed an agreement to share technology with the Dr. Nano Company, including: - A low cost, do-it-yourself water filtering system, which won first-place in a