DTU presents Tet gifts to Underprivileged Faculty and Staff
On January 15, the DTU Trade Union presented gifts to DTU faculty and staff in financial difficulty. Dr. Vo Thanh Hai, DTU Provost and Head of the DTU Trade Union, underprivileged faculty and staff attended.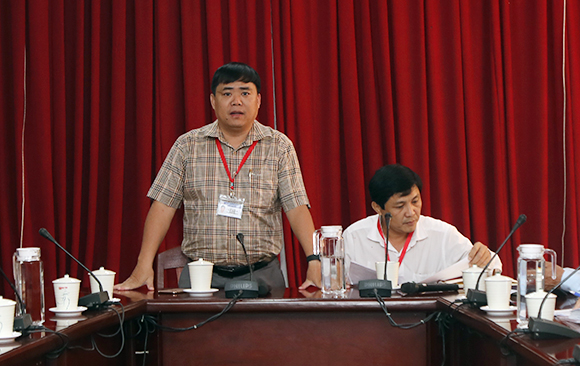 Dr. Vo Thanh Hai speaks
Dr. Hai said: "In addition to its daily activities, the DTU Trade Union concerns itself with improving the material and spiritual life of DTU at Tet. We are delighted to donate gifts and train tickets to needy DTU faculty and staff for you all to enjoy happier Tet holidays with your families."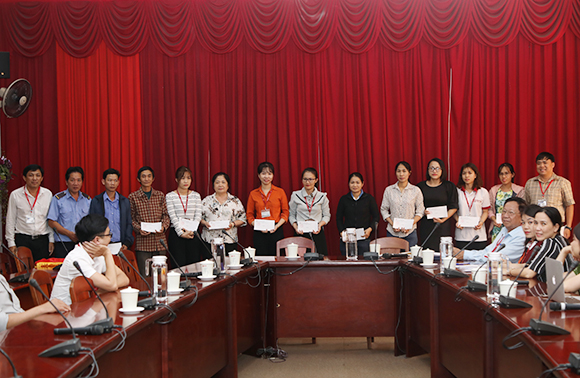 Gifts for faculty and staff
The Union presented gifts to 16 members and train tickets to 15. This is a DTU Trade Union activity held every year before the Tet holiday. The event ended with best wishes for a New Year full of peace, happiness and success.
(Media Center)
Other News
- DTU Participates in Vietnam-Myanmar Education Cooperation Forum (2/20/2020 1:42:12 PM)
- Southeast Asian Ministers of Education Organization (SEAMEO) Polytechnic Network: Big Opportunity for DTU Students (11/20/2019 10:26:27 AM)
- DTU Advances to Finals of 2019 ASEAN Information Security Contest (11/20/2019 10:22:15 AM)
- DTU Meets with the Vietnamese N&V Bridge and Japanese Chime Companies (11/20/2019 10:19:01 AM)
- DTU Collaborates with Dong-A University in Korea for Hospitality Master's Degree (11/20/2019 10:15:19 AM)
Many guests, colleagues, friends, local press and media attended the Twentieth Anniversary of Duy Tan University at the Trung Vuong Theatre on November 11th. For the past twenty

DTU was honored to be one of only two private universities nationwide to receive an Emulation Banner from MOET this year. This is a highly-deserved award in view of DTU's twenty

On October 29th, DTU signed an agreement to share technology with the Dr. Nano Company, including: - A low cost, do-it-yourself water filtering system, which won first-place in a