DTU Student Reaches the Finals of the Miss Vietnam 2020 Contest
Sixty Miss Vietnam 2020 contestants from all over Vietnam displayed their beauty, dressed in Ao Dais, the traditional Vietnamese long dress, in swimsuits and in evening gowns in the pageant's Semi-Finals, held in Hanoi on October 10th. Thirty-five giving the most impressive performances were selected to compete in the pageant's Grand Finals, to be held on November 21st in Ho Chi Minh City.
Those advancing to the Finals included Doan Hai My, from the Hanoi University of Law, who stands at 1.67 meters, Le Nguyen Bao Ngoc, at 1.80, Dang van Ly, an air hostess, at 1.76, Phu Bao Nghi, who was admitted to three colleges in the US and others, including Kim Tra My and Nguyen Thi Minh Trang, who progressed to the finals by winning Miss Media titles.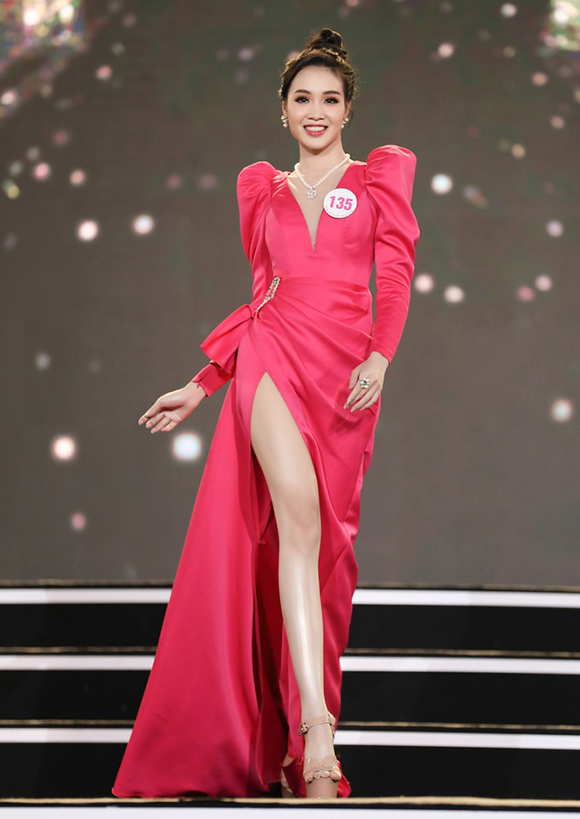 Nguyen Thi Tran Chau, DTU student, in evening gowns
The number of contestants this year increased significantly, due to the increase in Vietnamese international students who were unable to return overseas due to the Covid-19 pandemic.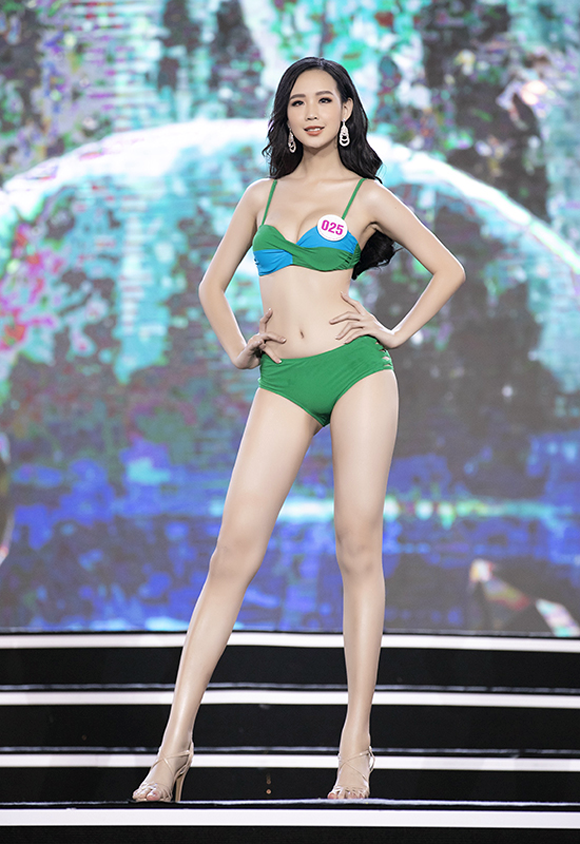 Le Nguyen Bao Ngoc in swimsuits
In addition to contestant performances, a music gala featured famous singers, such as Dan Truong, Lam Truong, Dong Hung and Dinh Manh Ninh.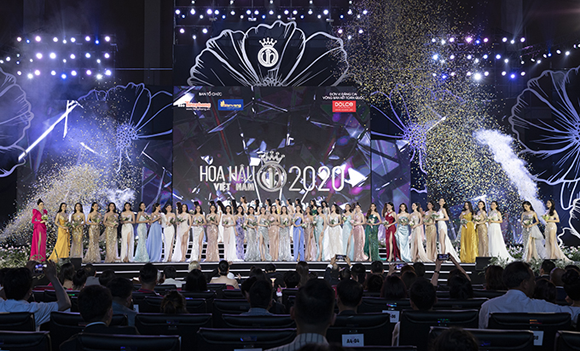 The Miss Vietnam 2020 semi-finals stage
The winner of the Miss Vietnam 2020 Contest will represent Vietnam in the Miss World 2021 contest.
(Media Center)
Other News
- Four Vietnamese Universities enter the CWUR Top 2000 in the academic year 2020-2021 (9/21/2020 9:26:21 AM)
- DTU-Vent Version 3.0 to Treat Covid-19 (9/21/2020 9:23:12 AM)
- DTU Electrical and Electronic Engineering Program Obtains American ABET Accreditation (9/21/2020 9:17:58 AM)
- The White Coat Ceremony for DTU Medical students (5/20/2020 3:18:32 PM)
- Another Trial Version of Non-invasive Ventilator (5/20/2020 3:13:01 PM)
Many guests, colleagues, friends, local press and media attended the Twentieth Anniversary of Duy Tan University at the Trung Vuong Theatre on November 11th. For the past twenty

DTU was honored to be one of only two private universities nationwide to receive an Emulation Banner from MOET this year. This is a highly-deserved award in view of DTU's twenty

On October 29th, DTU signed an agreement to share technology with the Dr. Nano Company, including: - A low cost, do-it-yourself water filtering system, which won first-place in a